About double-D-IT
We are an aspiring company, young at heart, who offers you a far-reaching, interdisciplinary wealth of experience in technology, knowledge sharing and information.
double-D-IT is led by the business owner Diran Dairani and his team.
With the help of many years of field experience we nowadays work in the fields of IT-Systems, smarthomes, measured value technology, hard- and software development and security technology.
The service areas are connected to each other and are intimately interwined. For our customers, with who we maintain a trustful, longstanding partnership, there exists the possibility to choose from our range of services. Everyone can choose his individual optimum. To begin with the installation of a system, the technical support or the backup service of your data and the final maintenance contract.
The chosen services are customized and consequently designed for your advantage. It is a process we develop together.
We constantly provide you with the newest knowledge to keep you up to date about the market trend. We attach importance to ongoing professional education and believe in a communicative exchange of knowledge. Innovative, modern and on a daily basis up to date are attributes which belong without a doubt to us.
Make use of our know-how and market knowledge for your own purpose. Contact us and convince yourself. We look forward to seeing you!
Your Diran Dairani & Team
History
The technical affinity of the owner became obvious when he was just a little boy and developed into a passion. His professional career displays this desire.
He successfully studied technical Informatics and electrical engineering.
He established the engineering office Dairani at the begin of his period of study. In this time he developed an individual software. Exemplary is a system for counting people and a E-Ink-Display for the pharmaceutical sector.
The next step he took was the initiation and expansion of double-D-IT in 2001. Already at the beginning the company started to focus on IT.
The main focus lied on distributed systems. This includes networks between branches in regard to security optimization and the centralization of data and desktop. The involvement and connectivity of telephone systems is also part of the process.
The other service areas for example measurement technology increased at the same time as the engineer office. In addition the field of activity expanded and a wide range of services could develop.
The engineer office double-D-IT is successfully active for over 18 years now. We are looking forward to every current and future project.
Dipl.-Dipl.-Ing. Diran Dairani
"We are not a typical IT-Company"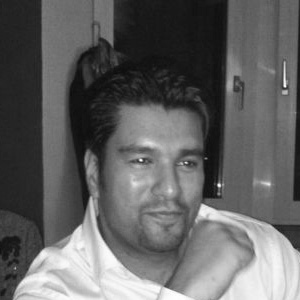 Temporary student at Getränke Hoffmann
Study Electrical Engineering Degree as Graduate Engineer
GTI – Software Development
Establishment of the Engineering office Dairani
Study of technical Informatic
scarabtec GmbH, Soft- and Hardware developer
Fraunhofer-Institute for Reliability and Microintegration
Development of a display prototype based on E-Ink-Technologye
The engineering office Dairani has rebranded double-D-IT to an own brand.
Dairani&Wuttke- freelance software developers in the regular pharmaceutical sector